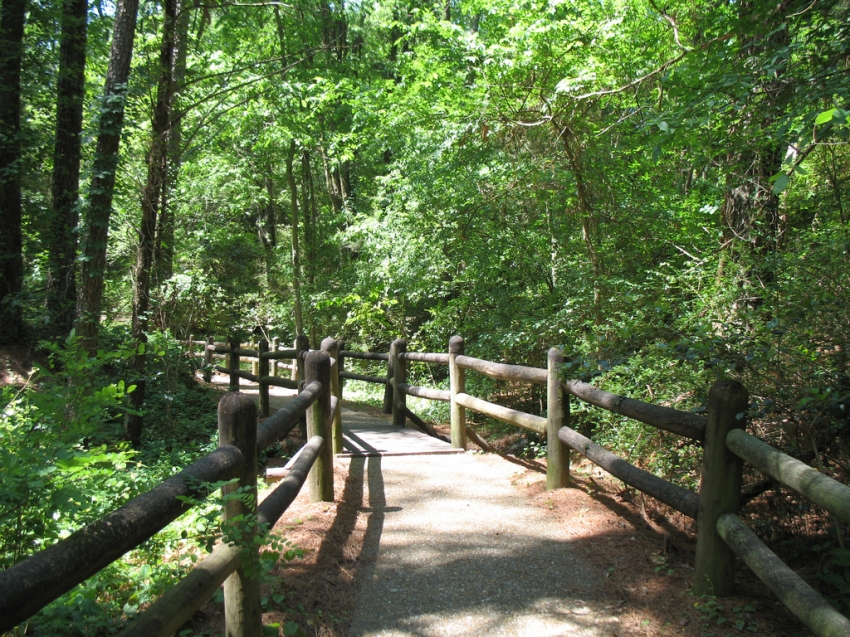 Take an unforgettable journey back in time… 36 million years to an ancient log jam deposited by a river from halfway across our young continent.
You'll enjoy the many points of interest along the six block long shady paved trail. From there you'll enter our Earth Science Museum where you can browse among the most outstanding collection of fossils, petrified wood, and minerals from nature.
Playing in the water, finding a gem. That's what "fluming" is. Start with a bag of "mine muck", the real term for rocks out of the mines. Wash and screen it, watch for real gems – you keep what you find.
Be sure to visit our gift shop where you can take a piece of petrified wood home to remember your journey through time. Groups are always welcome at the Petrified Forest, so call for special rates and packages. Ask about special events and weddings. The Petrified Forest is also the home of the annual Heritage Festival held on the first Saturday in November.
• April 1 – Labor Day – 9am-6pm
• Labor Day – April 1 – 9am-5pm
The Mississippi Petrified Forest is open year-round except Christmas Day
Admission Charged  •  Group rates available
Website: mspetrifiedforest.com
Phone: 601-879-8189
Email: info@mspetrifiedforest.com