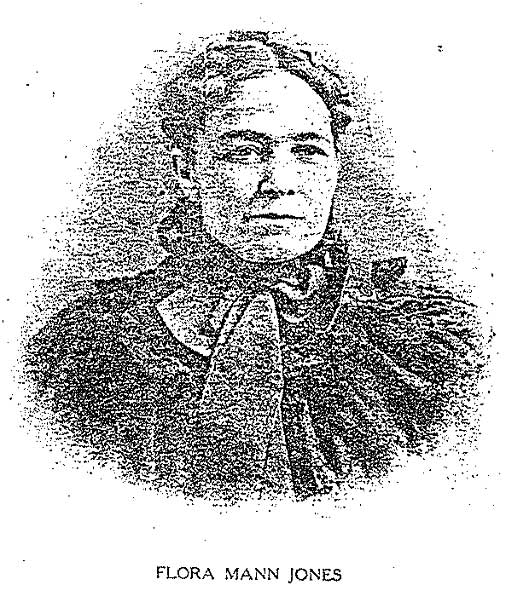 J.C. Clarke, general manager in charge of surveys and construction for the Illinois CentralRailroad, believed that a rail line from Canton to Yazoo City would serve the region well as a feeder line taking in the productive cotton region. He contacted his boss William H. Osborn about his idea.
Clarke persisted in his efforts to build the new rail line, and in 1882, the Yazoo and Mississippi Valley Railroad Company was incorporated in the state of Mississippi. However, the route Clarke took was not from Canton to Yazoo City but from Jackson to Yazoo City. In 1882, the Illinois Central Railroad chose a spot eight miles southwest of Charlton for the Depot.
It was common practice to perpetuate the memory of important people involved with the growth of the railroad by naming train stations in their honor. Clarke, in his dealings with local landowners, heard of the delightful personality and character of Flora Mann Jones, the thirty-three year old wife of W.B. Jones, and he decided that the depot should be named "Flora" in her honor.
When the track was completed which ran through one of the plantations of Mr. Jones, he received a telegram from Mr. Clarke requesting an interview. As they met at the present day depot site, Mr. Clarke told Captain Farrar, Chief Engineer, to drive a marker in the ground. Then turning to Mr. Jones he said, "I have heard of the beautiful Christian character of your wife. As an honor to her, we will call this station Flora. Tell her of the compliment and present my kindest regards."
As they stand there and talk, as men do, Jones and Clarke are by no means aware of the future of the little town. But they are happy that the community is named for a grand lady named Flora, while probably not knowing that in Roman mythology Flora was the name of a Roman goddess of flowers, so fitting the name for a community that had among its founders, Mrs. Flora Mann Jones. Its sole purpose for existing was the development of the local agriculture and the harvesting of the plant with its flower known as, Gossypium or – cotton.
The new town called Flora after the wife of W.B. Jones who gave the right-of-way to the railroad, immediately became a town but was not chartered or incorporated until 1886. The Flora Depot was built in 1883 and today still stands as a historical museum.
One note of interest, though Flora was not incorporated until 1886, there were earlier burial records that indicated a possible community located on the Flora site. Flora cemetery records show some individuals buried in the Flora cemetery dating back to 1821.
-This history was provided by the publication of "The Flora Book: A History of the Town of Flora and Southwest Madison County, Mississippi" by Henry Presley Posey.